"Barbie": That's why Margot Robbie wears a yellow dress at the end of the film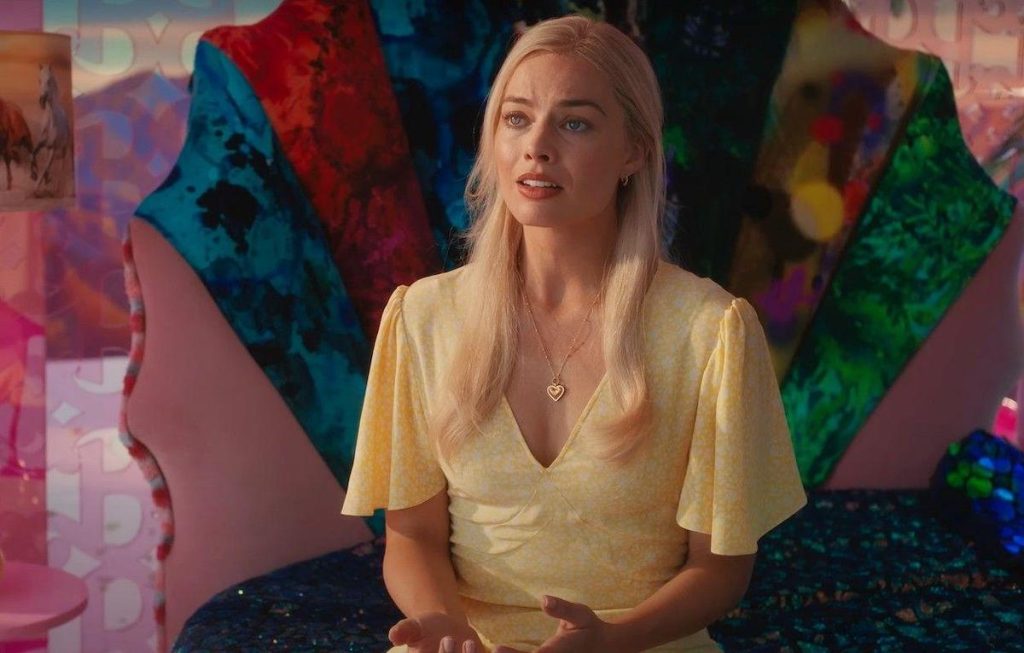 Why does Margot Robbie end up wearing a yellow dress? Barbie? After all the shocking pink barbiecore, why choose something bizarre in the film's pivotal scene?
According to many viewers, yellow would be director Greta Gerwig's homage to the color, which symbolically represents the International Woman Suffrage Alliance, or the main international organization for women's suffrage.
But now it's costume designer Jacqueline Durran to explain diversity the real reason for this outfit. "The Barbies have come through this long journey and come into their full personality," she says of the film's ending. "And that's exactly what happens with Margot Robbie's Barbie just before she becomes human."
"The yellow dress isn't Barbie's signature outfit," Durran continues. "I wanted the film's costumes to pay homage to the entire history of Mattel. And I also asked her what was the best selling Barbie dress in the last 5-10 years: it turned out to be a yellow dress. I wanted to copy it, but it wouldn't have been recognizable enough. So Durran took the mysterious idea and turned it into a different model.
"We wanted a pastel yellow, a hue that was less noticeable than our previous wardrobe," reveals the costume designer. "And a dress with a shape that didn't match Barbie's clothes, usually very tight-fitting. We wanted to reduce everything to a more human scale."
Currently, the film, directed by freshly 40-year-old Greta Gerwig, has grossed €23 million at the Italian box office in just over two weeks and is on track to hit $1 billion at the box office worldwide.