Travis Scott ha dissato Timothée Chalamet in 'Utopia'?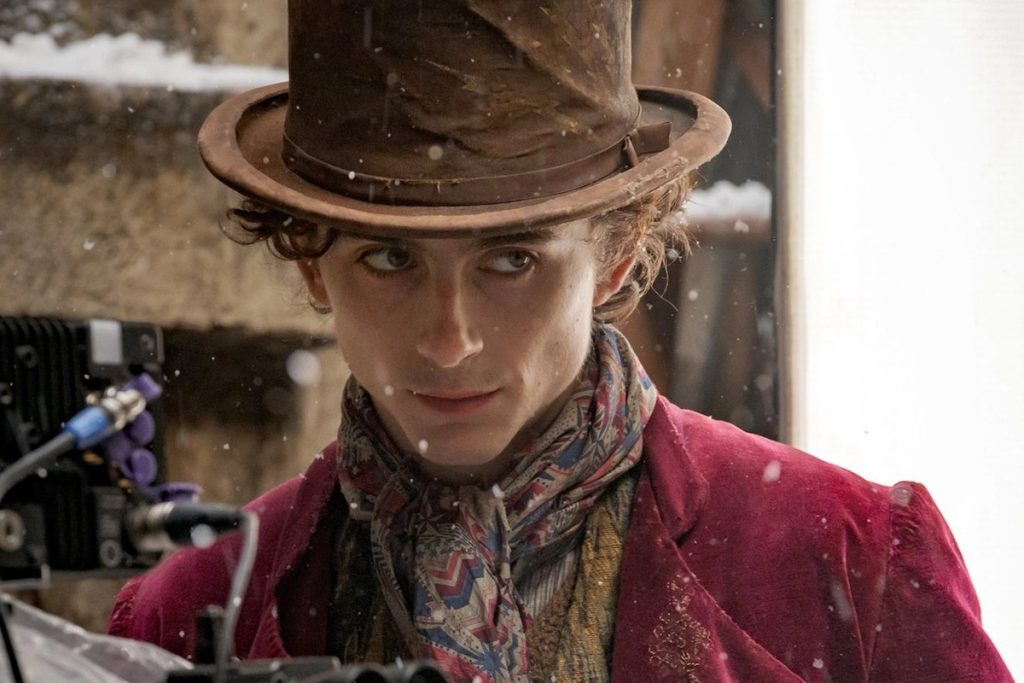 Utopia è uscito da appena 24 ore, ma sta già facendo discutere: com'era prevedibile le tracce del nuovo album di Travis Scott, attesissimo sequel del precedente Astroworld, sono già al centro di dietrologie e analisi di ogni tipo.
Nelle ultime ore, la teoria più diffusa è che il rapper di Houston abbia dissato Timothée Chalamet in Meltdown, il settimo brano dell'album, realizzato con la collaborazione del collega canadese Drake. Il possibile dissing ha suscitato interesse perché si presume che l'attore abbia iniziato una relazione con l'ex moglie di Travis Scott, Kylie Jenner – con cui il cantante condivide due figli: Stormi (5 anni) e Aire (17 mesi).
In effetti, alla fine della seconda strofa del brano, Scott fa riferimento a Willy Wonka, personaggio che Chalamet interpreterà nel film diretto da Paul King e dedicato al famoso personaggio de La fabbrica di cioccolato – i versi incriminati sono questi: «Wrappin' the cheese, wrap around me 'cause I've got property (Wrap, cheese, wrap) / Chocolate AP and chocolate the Vs (Vs), got the Willy Wonka factory (Vs) / Burn an athlete like it's calories, find another flame hot as me, bitch»

travis scott dissing timothee chamalet on a song featuring drake???
mitch mcconnell powering off on live television???
ariana breaks up spongebobs 10 year relationship???
a movie about empowering women (barbie) is CONTROVERSIAL???
breaking new temp records daily???
aliens???

— abigail mitzel (@abigailmitzel) July 28, 2023
Dopo avere ascoltato il brano, i fan hanno deciso di scatenarsi su Twitter: «Mai nella mia vita avrei pensato di assistere a Travis Scott che insultava Timothée Chalamet», ha scritto un utente. Un altro ha aggiunto: «Fanculo Willy Wonka, nessuno dei miei amici vedrà Willy Wonka».