Birthday, Saweetie festeggia insieme a Tyga e YG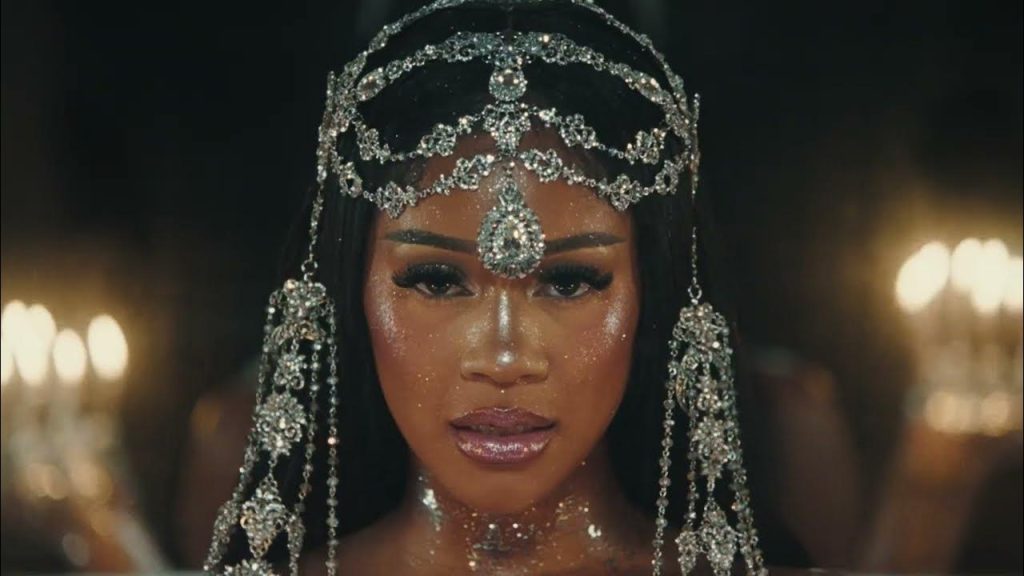 Saweetie è tornata in scena con Birthday, in collaborazione con Tyga e YG. L'inedito è uscito venerdì scorso insieme ad un'altra traccia, Shot O' Clock.
I brani anticipano l'uscita di Pretty B Music, l'album di debutto della rapper in lavorazione almeno dal 2020. Che l'artista sia finalmente pronta a condividere il primo disco? Negli ultimi anni, Diamonté non ha mai lasciato i fan a bocca asciutta grazie a numerosi singoli, EP e collaborazioni di pregio.
Saweetie, Tyga e YG insieme in Birthday
La canzone non era del tutto sconosciuta alla fan base di Saweetie in quanto un leak circolava su internet già da diverso tempo. La rapper ha quindi deciso di sorprendere i propri follower con il lancio della versione ufficiale.
Il beat porta la firma di Dr. Luke, Ryan OG (The Kid Laroi) e KBeazy (Lil Nas X). I tre artisti si alternano al mic rappando una strofa ciascuno, mentre la padrona di casa si occupa anche del ritornello. Il clima festaiolo di Birthday si riflette nelle liriche, che ben rappresentano l'estetica della West Coast (cliccate QUI per il testo completo):
"Pull up in this b*tch with my birthday twin (Yeah)/Body's gonna body in a big body Benz (Mwah)/I'ma bring my b*tches, bring your rich n*gga friends/From the jet to the yacht, naked in the south of France/It's my birthday, b*tch, these my birthday rules (Hey)/I ain't spendin' nothin', all the drinks on you (Yeah)"
Insieme al file audio, Saweetie ha caricato su Youtube il filmato ufficiale che incorpora video tratti direttamente dalla festa di compleanno che la rapper ha organizzato ad inizio mese.
Come anticipato, Birthday è uscita insieme a Shot O' Clock, prodotta da London On Da Track e contenente un campionamento abbastanza noto. Le due canzoni potrebbero far parte della tracklist di Pretty B Music, la cui pubblicazione potrebbe avvenire prima della fine del 2023.
A settembre, Saweetie si imbarcherà – proprio con YG e Tyga – nel Str8 To The Klub tour che li porterà ad esibirsi nelle principali discoteche degli Stati Uniti: l'occasione giusta per preparare il pubblico all'arrivo di Pretty B Music?