Sweden winsEUROVISION SONG CONTEST 2023. The grand final of the 67th edition took place in Liverpool and...
Eurovision 2023 testimonials ahead of the semifinals. Here are the best and worst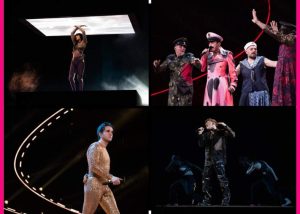 Eurovision 2023 Report cards before the semifinals. The first semi-final ofEurovision 2023 finished and now we know...
Eurovision 2023 songs, the guide. Just over a week to go until the first semifinals of theEurovision...