Yung Snapp, Geolier – Kiss You (lyrics)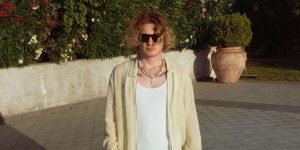 Text from Kiss you From Yung Snapp And geolierself-produced song. To listen to the text of Kiss...
geolier summer tour on the starting line to confirm that 2023 is the year of final consecration...
Messages from a week ago are those that the protagonists see geolierBFM exemplary artist, e luchesthe founders...