XXXTentacion: Who is behind his murder? – Real crime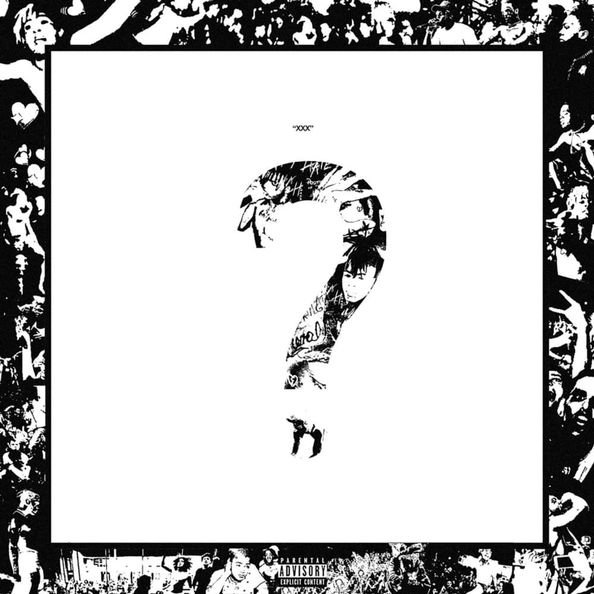 Who is responsible for that?homocide From XXXTentacion? And what do they have to do with it drake hey MIGOS with his departure? Let's quickly trace the life of one of hip-hop's most controversial artists and find out who is really responsible for the death of Jahseh Dwayne Ricardo Onfroy, better known as XXXTentacion.
Today we are talking about an artist who managed to get very important awards such as:
2018 – American Music Awards – Best Soul/R&B Album;
2018 – BET Hip Hop Awards – Best New Hip-Hop Artist;
2019 – Billboard Music Awards – Best R&B Album;
and who was simultaneously accused of multiple crimes, including: robberypossession of guns, arrest and punches. In short, a more complex personality than ever before, in which a brilliant artistic rise and a problematic and turbulent personal life, to say the least, collided.
The first steps between violence and music
We are in the state of the Sun, i.e. in Florida and is that 1998 as Jahseh Dwayne Ricardo Onfroy, better known as XXXTentacion. Grown in a spiral Violence what prompts him, at just 6 years old, to stab a man who abused his mother, will soon be finally entrusted to his maternal grandmother, with whom he will grow up.
It's approaching that Music Thanks to his aunt who persuaded him to attend the school choir first and then the church choir. However, things immediately become problematic for Jahseh: he is kicked out of the choir for assaulting a student and later expelled from the school, which he will quit for good in his sophomore year of high school.
However, the school years also brought good things to Jahseh: during this time he learned to play the piano and guitar and began listening to hard rock and rap. But it wasn't until the age of 16, while incarcerated in a juvenile detention center, that he had a crucial encounter for his career: that of Stokeley Clevon Goulbourne, better known as Ski mask the Slump God. With him, at the end of his imprisonment, he will collaborate on various pieces and, again thanks to him, will publish the first song on the platform SoundCloud, vice city, with the name we all know him by: XXXTentacion. In short, the wheel seems to be spinning for Jahseh, but personal life and artistic life don't always go hand in hand, as we shall see…
Trouble with the law and artistic revenge
As Onfroy announces his debut album, which is scheduled for October 2016 release, follows a first arrest on the allegation of robbery And armed attack and a second for kidnapping And punches paid for by his fiancée, who was even pregnant at the time. It's important to remember that even if all charges were dropped, a voice memo was released in 2018 in which Onfroy confessed to abusing his girlfriend.
Committed to maintaining his innocence, artistically it couldn't be better:
the song look at me Conquer the Billboard Hot 100;
opens the The damn tour by Kendrick;
The album 17 gets second place Billboard 200 And
Sign a contract with Ben 6 million dollars with Caroline Records.
At this point Onfroy is 20 years old and preparing for the release of his second album. ?from which the well-known singles come changes And Sad!
The project was officially released on March 16, 2018, reaching the at the top of the rankings iTunes and the Billboard 200.
Unfortunately, this will be the caselatest album published while it is quiet lively…
The murder of XXXTentacion and the conspiracies surrounding his death
And the June 18, 2018 When, after leaving a motorcycle dealership in Deerfield Beach, Florida, he was attacked in his car by two gunmen in their parking lot.
Onfroy is robbed of $50,000 killed with three shots, two of them in the neck and one in the head. Despite the desperate rush to the hospital, hours later he is pronounced dead 5.30 p.m.
But who are the culprits of XXXTentacion's murder? Three men facing life imprisonment charged with first-degree murder: Michael Boatwright, Dedrick Williams and Trayvon Newson. Instead, Robert Allen pleaded guilty to second-degree murder, which helped reconstruct the facts.
The killers were caught by their cellphones, which they located near the crime scene and contained video of the three recovering with several bills of cash shortly after Onfroy's departure.
In total Lack of evidence and reliability instead for the fees against Drake, with whom Onfroy had a disagreement in 2017. XXXTentacion actually accused the Toronto rapper of plagiarizing the song kmt extensionincluded in the album more lifewhose flow, in his opinion, was really very similar to his own look at me. From now on they took over the defense of Drake, who obviously denied everything, the MIGOS.
Also to yourself MIGOS There has been some speculation that they are being charged with a fight against Onfroy outside a Los Angeles hotel. But even in this case there seems to be no truthful basis: in fact, the real attackers of XXXTentacion found no correspondence with the members of the trio.
The legacy after the assassination of XXXTentacion
After Jahseh's death, several posthumous songs and as many albums were released; the last Look at me: the albumpublished in June 2022.
We can't talk about XXXTentacion's music without briefly touching on the recurring themes of his songs: Suicide, depression, turbulent love affairs…
All themes that made him an icon of hip-hop music and also a representative of the movement defined as emo-rap.
Say the least controversial A discoverer of different genres, XXXTentacion, despite being very young at the time of his departure, left behind a very important musical legacy for many.
The June 18, 2018 At a very young age we are losing an artist who is both humanly and artistically complex, whose short life was repeatedly marked by episodes of violence and attempts at redemption.
That was our format real crime, dedicated today XXXTentacion: from the first steps, to success, to problems with the law, to his assassination and the resulting legacy.
The article XXXTentacion: Who is behind his murder? – True Crime comes from Rapologia.it.