Bolo All Stars: a day dedicated to Bolognese rap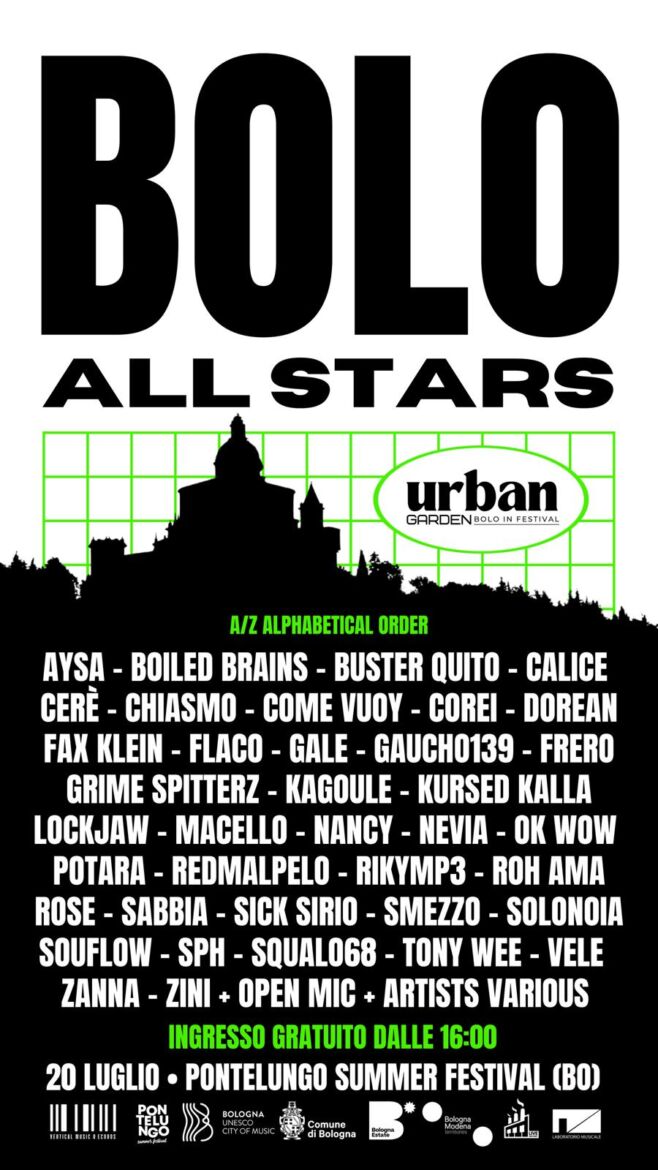 Bolus All Stars is the event organized by live factory to bring together the up-and-coming Bolognese scene.
40 artists take turns on the same stage: an opportunity to discover new talent.
40 rappers on the same stage? In Bologna it is possible thanks to Bolo All Stars
Up until a few years ago, before music streaming, before social media, and before the internet, the only way to meet new artists was through word of mouth or live shows.
Concerts are the most authentic way to discover an artist. Especially in hip-hop, presence, skill and style on stage are one of the fundamental elements to fully appreciate an artist's worth.
We at Rapologia are a bit nostalgic and always appreciate the jams and cyphers that remind us strongly of the early 90's rap approach. It is precisely thanks to these kinds of evenings that our favorite rappers, who are now populating the charts, were born.
The Bolognese rap scene has always been very rich and diverse, with many emerging artists just waiting for a chance to flourish. Live Factory now wants to offer it to him.
On Thursday 20th July, the Pontelungo Summer Festival will host Bolo All Stars, a free event to promote the burgeoning local scene. 40 rappers will take turns on stage to present themselves and increase their audience. We like to think that among them there is someone who can perform at national level in the near future: in our opinion, the best talent stays on stage.
At Bolo All Stars we will have the opportunity to be there live Slaughterhouse, Gale, Frero, Chalice, Buster Quito, SPH and many others!
The full list of artists can be found below and of course on Social dedicated.