Jpegmafia live at Magnolia Estate 2023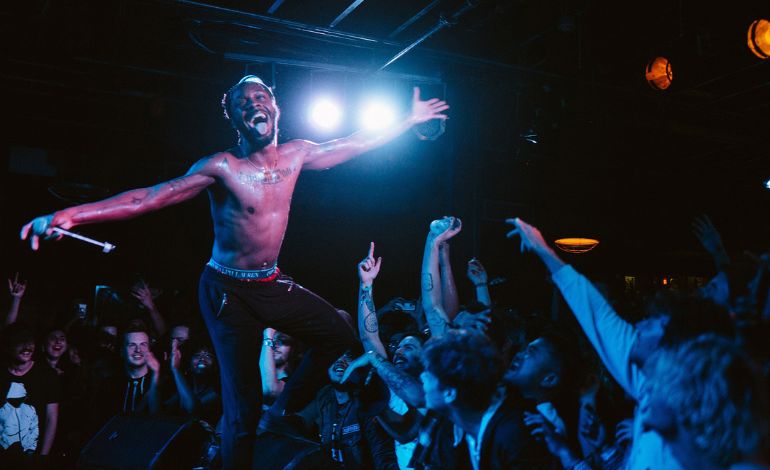 The rare, if not very rare, occurrence in Italy of jpegmafia to be celebrated and remembered in a timely manner: On June 6, 2023, in less than 20 days, the rapper and producer (understatement) jpegmafia will occur magnolia circle From Milan for a once-in-a-lifetime opportunity for anyone who is a fan of experimental hip-hop or is in the mood for pure chaos.
On June 6th Jpegmafia in Milan for the Magnolia Estate 2023
For one night it was time to stop feeling like an absolute periphery of the chaotic innovations that protagonists of the American undergrowth like Jpeg or its inspirer and collaborator have brought to rap Danny Brown.
It's about time the author of mystical albums like Ghost pop tapenew classics of the caliber of veteran (which was celebrating its 5th birthday) and the unexpected harmonic fusions of All my heroes are complete idiotsbrought his wry cries to our ears.
Thanks to the backing of the most well-known Danny Brown in the four-man project (which looks like six or eight given the abundance of productions), Peggy enjoys a bigger media exposure than usual and we'll certainly be ready to welcome him to Jerky Charge live. In this context, applause magnolia circle for mediating the artist and for the refined selection of Magnolia Summer 2023.
Indeed, for those following the trail of coveted rap and its tributaries, it is to plan Also featuring Channel Tres on May 31st, Seun Kuti on July 9th, Colle de Fomento on July 20th and another big name, this time from the UK, on ​​07/12: Loyle Carner.
Otherwise there is certainly no lack of alternatives, from the series of Mi Ami 2023 to Zen Circus and M83 to one of the most exciting art rock bands of recent years with Black Country, New Road on July 18th.
To start we are at Peggy's, see you there!
Below are all the confirmed dates for Magnolia Estate 2023:
May 20th – Magnolia Opening Party
May 21 – Festival of Visionaries
26-27-28 May – YOU LOVE ME
May 31 – Channel Tres
June 3 – Dissonance Festival with Meshuggah and more
June 5th – UNALTROFESTIVAL with Cavetown
June 6 – JPEGMAFIA
June 7th – UNALTROFESTIVAL with Molchat Doma
June 9th – Twist and Shout!
June 10 – Fresh Prince Night x WOW! The indie party powered by Bershka
June 14 – The Zen Circus
June 16 – UNALTROFESTIVAL with D4VD
June 17th – Zarro night with Il Pagante
19 June—M83
June 21 – Three-day grace period
June 23 – Anna Molly Presents: Secret Naples
June 24 – One night in San Junipero
June 25 – Summersad Festival
June 26 – Tove Lo
July 1st – RANDOM A random party
July 3 – Nathaniel Rateliff & The Night Sweats
July 6 – Giorgio Canali & Rossofuoco + Edda
July 7th – Happy Bday Magnolia with Alice Glass + Boys Noize
July 8 – Sticky Fingers
July 8th – Pieces of 90 with Datura + Trashick
9 July – Seun Kuti & Egypt80
July 11 – Ben Harper and the Innocent Criminals
July 12 – Loyle Corner
July 13th – VIVA! HELLO! MILAN with Caribou + Elkka DJ + Wayne Snow
July 15 – AKEEM
July 18 – Black Country, New Road
July 20 – Colle Der Fomento
July 22 – Zarro night
July 24 – Desire
July 29th – Trashick Millenium Bug
July 31 – Fat Freddy's Drop
August 2 – Russian circles
August 5 – Pieces of 90 with Datura
August 24 – Steel Pulse
August 25 – The Struts
August 26 – Zarro night with Eiffel 65
August 31 – TV girl
September 1st – Toy Tonics Jam
3 September – Galeffi
8 September – Ellen Allen
September 9th – Pieces from 90+ Trashick
September 12 – Buck Meek