«Le donne stanno salvando il rap»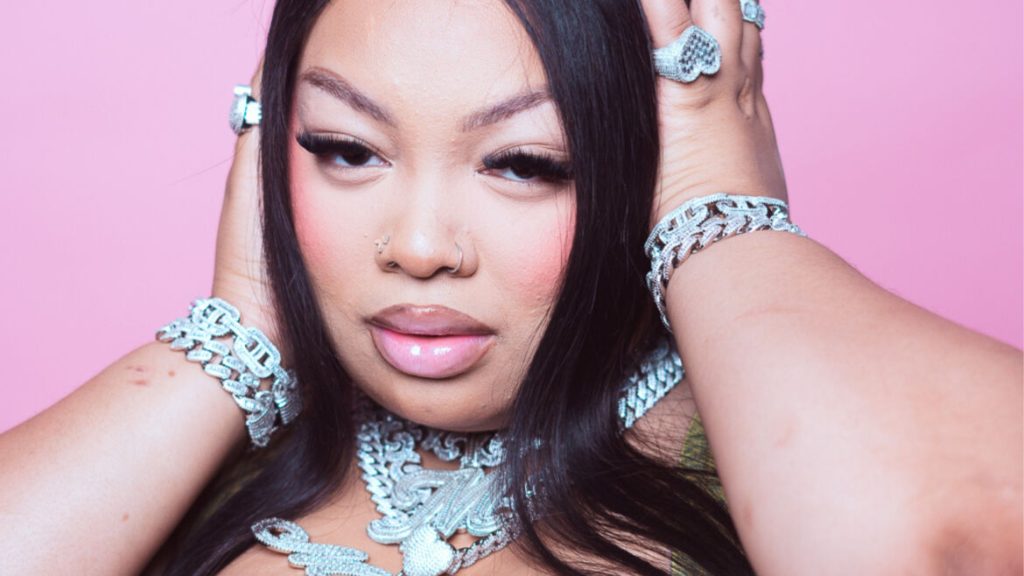 Maiya The Don – giovane promessa della scena newyorkese – si è raccontata ai microfoni di Rapologia nel corso di questa intervista. La chiacchierata è stata l'occasione per parlare insieme delle sue fonti di ispirazione, del suo rapporto con Flo Milli e di molto altro.
Occhi aperta su questa nuova e promettente artista!
Leggi la nostra intervista a Maiya The Don
Hi Maiya! First of all, I would like to know how you are doing right now. How are you feeling?
Ciao Maiya! Anzitutto, vorrei sapere come stai in questo momento. Come ti senti?
«I feel good, thank you! I definitely feel good.»
«Mi sento bene, grazie! Assolutamente bene.»
I am happy for you! I would like to start from an extremely interesting interview you did with Complex last month. You were on set with other talented artists; namely Lola Brooke, Scar Lip and Kenzo B. How did that moment come about?
Sono contento per te! Vorrei partire da un'intervista molto interessante che hai rilasciato a Complex lo scorso mese. Eri sul set con altre artiste di talento, ossia Lola Brooke, Scar Lip e Kenzo B. Come si è creata l'occasione?
«Complex reached out to my team and told us they were doing that for the anniversary of hip-hop. I was really excited to be a part of it, I love all those girls and I am a big fan of all those girls. It was a really exciting thing to do.»
«Complex si è messa in contatto con il mio team e ci ha detto che volevano organizzare l'intervista in occasione dell'anniversario dell'hip-hop. Ero molto contenta di farne parte, amo tutte quelle artiste e sono una loro grande fan. È stata un evento molto bello.»
During the chat, you said something like "Women are saving music, that's a fact." Would you mind going a little bit deeper into that statement?
Durante la conversazione, hai detto qualcosa del tipo "Le donne stanno salvando la musica, è un dato di fatto." Ti spiacerebbe andare un po' più nel dettaglio?
«Yeah! I just feel that women right now are putting out music that's different and fun. For a long time, men have carried hip-hop and it was oversaturated, it was kinda the same thing. Women, naturally, are more diverse and the things we are saying or the production we are choosing. It is a great moment for women in hip-hop right now and that's what we need.»
«Certo! Penso che, ora come ora, le donne stiano lanciando musica che è differente e divertente. Per molto tempo, gli uomini hanno dominato l'hip-hop e il mercato era saturo, tutte le canzoni sembravano uguali. Le donne, invece, per natura, sono più eterogenee così come le cose che diciamo o la produzione che scegliamo. Questo è un grande momento per le donne nell'hip-hop ed è ciò di cui abbiamo bisogno.»
I 100% agree with you. From the very first moment I started writing for this website, I have supported women in hip-hop way more than male rappers. I have always believed that you women are able to bring something fresh and unique to the table. At the same time, you are aware of the fact that, if you wanna be successful, you must go 10 times harder than your male peers. What is your take on that?
Concordo con te al 100%. Fin da quando ho iniziato a scrivere per il sito, ho sostenuto le rapper molto più che gli uomini. Da sempre, credo che voi apportiate qualcosa di nuovo ed unico. Allo stesso tempo, però, siete consapevoli di dover spingere molto più degli uomini per avere successo. Cosa ne pensi?
«I definitely agree with that. The expectations for women are much higher and that's why I am saying we are saving rap. I feel that men can get away with the bare minimum or mid things. Women have something to prove every step of the way and it never stops. As a man in rap, I feel that there's some point where you don't have anything to prove whereas, as a woman, every room you walk in, you have to prove there is a reason why you are here.»
«Sono totalmente d'accordo. Le aspettative per le donne sono molto più alte ed è questo il motivo per il quale penso che stiamo salvando il rap. Gli uomini possono cavarsela con il minimo indispensabile o, comunque, con cose mediocri. Le donne invece devono provare qualcosa ad ogni passo e non c'è mai una fine. In merito agli uomini, penso che arrivi un punto in cui hanno niente da provere, mentre le donne devono dimostrare perché si trovano in ogni posto in cui entrano.»
Do you think it is easier for women in hip-hop nowadays?
Pensi che, al giorno d'oggi, sia più facile per le donne nell'hip-hop?
«I don't think it is easier but I do think people are more accepting towards women. I still see people upset about certain things we are saying in our music or the notoriety we are getting. Women still face a lot of backlash in the music, but I think there's more room for us.»
«Non penso sia più facile, ma le persone sono più tolleranti nei nostri confronti. Vedo comunque persone arrabbiarsi per le cose che diciamo nella musica o per la fama che otteniamo. Le donne incappano ancora in reazioni negative, ma c'è molto più spazio per tutte noi.»
And now, let's talk about your music! I appreciate your artistry because every time you release a new tune, it sounds completely different from the others. Luv U Better is not like Truth Is Freestyle, which is different from Dusties and Telfy. When you approach a new song, how is your recording process like?
Ed ora veniamo alla tua musica! Apprezzo la tua arte perché, ogni volta che lanci una nuova canzone, è diversa dalle altre. Luv U Better non è come Truth Is Freestyle, che a sua volta è diversa da Dusties e Telfy. Quando approcci una nuova canzone, qual è il tuo processo creativo?
«When it comes to beats, the first thing I always say is "How does this make you feel?" When I go to the studio with somebody, my friends, my manager or just my engineer, I ask them that. When you close your eyes, where are you? I start thinking about stuff like that and this is how I start thinking about what I wanna say, the point I wanna make. This is the biggest step in my process, understanding how the production makes me feel.»
«Quando si tratta delle basi, la prima cosa che dico sempre è "Come ti fa sentire?" Quando vado in studio con qualcuno, che si tratta di amici, del mio manager o del mio tecnico del suono, chiedo loro questo. Quando chiudi gli occhi, dove sei? Inizio a pensare a roba del genere ed è così che inizio a pensare a ciò che voglio dire e ribadire. Questa è la parte più importante del mio processo, capire come la produzione mi faccia sentire.»
Is there a project coming out this year?
C'è un disco in arrivo quest'anno?
«Yes!!! I hope to put out a project very soon, before the end of the summer. Just like a little mixtape. I am really hoping to expand my discography. That's what is really important to me, growing my discography and expanding as an artist before an official EP or an album.»
«Sì! Spero di pubblicare un disco molto presto, prima della fine dell'estate. Una sorta di piccolo mixtape. Punto molto ad espandere la mia discografia. Questo è ciò che importa veramente a me, ampliare la mia discografia e crescere come artista prima di un EP ufficiale o di un album.»
When it comes to releasing a project instead of  singles, I am of the opinion that it takes a different mindset and level of commitment. How did you approach the creation of this mixtape?
Quando si tratta di lanciare un disco piuttosto che dei singoli, penso che ci vogliano una mentalità e un impegno diversi. Come hai approcciato la registrazione del tape?
«When I decided that I would work on a full project, it was immediately after Telfy. I was spending every single day in the studio for nine hours. I felt I was rushing myself and I was focused on being consistent. I also felt that, once I started thinking "Ok, I'm going to make a project" and the like, I was walking away very unsatisfied. I was so focused on it being for a project, "Does it sound cohesive?". I stopped doing that and I decided that I was gonna make music that would make me feel good. It didn't matter whether it would be on the project or not anymore because I could always put whatever out. You know, I control my music. I stopped doing that and I started doing the best music I had ever made. It was time to revisit the project ideas. I take myself seriously and, everything I do, I gotta take a step back sometimes. Music is the easiest thing for me to do and overcomplicating doesn't help me.»
«Quando ho deciso di lavorare ad un tape, Telfy era uscita da poco. Ero in studio ogni singolo giorno per nove ore. Sentivo di star mettendo fretta a me stessa ed ero concentrata sull'essere costante. Quando ho iniziato a pensare "Ok, farò un disco" e roba del genere, ero insoddisfatta. Ero così concentrata sul disco e mi chiedevo "Suona bene?" Ho smesso di farlo ed ho deciso che avrei fatto musica che mi avrebbe fatto sentire bene. Non importava più se fosse finita nel tape o meno perché potevo comunque pubblicarla: io controllo la mia musica. Ho smesso di pensare così ed ho iniziato a registrare la musica migliore che avessi mai fatto. Era il momento di rivedere le idee alla base del disco. Prendo me stessa seriamente e, ogni cosa che faccio, devo fare un passo indietro talvolta. La musica è la cosa più facile che mi riesce fare e pensare troppo non mi aiuta.»
Now, I would like to talk about a couple of samples you recently used in your music. You sampled Magic Stick in Dusties and a Mary J Blige and Lil Kim collaboration with Luv U Better. I understand that Lil Kim played a major role and that she was a huge source of inspiration for you.
Ora parliamo di un paio di campionamenti che hai utilizzato di recenti. Hai usato, infatti Magic Stick in Dusties ed una collaborazione tra Lil Kim e Mary J Blige in Luv U Better. Capisco che Lil Kim ha avuto un ruolo importante ed è stata una fonte di ispirazione per te.
«I love Kim! Being from Brooklyn is like a pride thing. I am from Brooklyn and the best rappers are automatically JAY-Z, Lil Kim and Biggie. Just being young and impressionable, that's what I was hearing and she is the best thing ever. I love Lil Kim, I love what she's done for women in general outside of rap. She was the first woman in hip-hop to be invited to the Met Gala and that's huge. Her influence is everywhere outside of music. I think I am very specific about the samples that I choose but she always sneaks in somehow. She cleared the sample when I did Dusties with no problems, but I met her a couple of weeks after the song had come out. To get the green light from somebody who has done so much for female artists in general was really crazy. There would be no Maiya The Don without Lil Kim.»
«Amo Kim! Venire da Brooklyn è per me fonte di orgoglio. Vengo da Brooklyn e i rapper migliori sono automaticamente JAY-Z, Lil Kim e Biggie. Essendo giovane ed impressionabile, era ciò che ascoltavo e lei è la migliore di sempre. Amo Kim, amo quel che ha fatto per le donne in generale, al di fuori del rap. Kim è stata la prima donna dell'hip-hop ad esser stata invitata al Met Gala e questa è una gran cosa. La sua influenza è ovunque, anche al di fuori della musica. Penso di essere molto mirata nella scelta dei campionamenti, ma in qualche maniera lei ritorna sempre. Ha approvato il sample senza problemi quando ho inciso Dusties, ma l'ho incontrata un paio di settimane dopo l'uscita della canzone. Ottenere l'ok da qualcuno che ha fatto così tanto per le artiste in generale è stato folle. Non ci sarebbe Maiya The Don senza Lil Kim.»
What about your relationship with Flo Milli? You have already worked together on three songs: the Conceited Remix, No Love Shemix with Trina and, recently, Anything Flows with Kari Faux.
Cosa mi dici del tuo rapporto con Flo Milli? Avete già lavorato insieme a tre tracce: il remix di Conceited, No Love Shemix con Trina e, recentemente, Anything Flows con Kari Faux.
«Flo Milli is one of my favourite people ever in the world. I love her so much. The relationship I have with her is so different and strong because she showed me love and support from the beginning, When she was on tour, this was when Telfy had been just released, she came to NY and she asked me to perform on her stage. I was so excited when she asked me to be a part of the Conceited Remix. I had made a playlist for my producer and I had told him "This is how I wanna sound like" and Conceited was on the playlist. It was a full-circle moment for me. She didn't get anything out of me and she is amazing, welcoming with open arms, a super sweet girl.»
«Flo Milli è una delle mie persone preferite al mondo. Le voglio così tanto bene. La relazione che ho con lei è così diversa e forte perché mi ha mostrato affetto e supporto fin dall'inizio. Quando era in tour – era il momento in cui avevo appena lanciato Telfy, è venuta a New York e mi ha chiesto di esibirmi con lei sul palco. Ero così contenta quando mi ha chiesto di far parte del remix di Conceited. Avevo fatto una playlist per il mio produttore e gli avevo detto "Voglio che la mia musica sia così" e Conceited era nella playlist: per me, è stato come chiudere il cercio. Non le ho chiesto soldi e lei è fantastica, accogliente, una ragazza molto dolce.»
You women are bringing a unique vibe to the rap game. We hadn't seen so many female artists at the same time in years. We had been used to having just one big female artist at the top and, then, all of a sudden, the scene is blooming and you women are working together, supporting each other: that's what the game needs!
Voi donne state contribuendo in maniera unica al gioco. Non avevamo avuto così tante donne allo stesso momento per anni. Eravamo stati abituati ad avere una sola grande artista ed ora, improvvisamente, la scena sta fiorendo e voi donne state lavorando insieme, supportandovi a vicenda: questo è ciò di cui il rap game ha bisogno!
«In hip-hop, nobody is gonna support us women as much as we support each other. This is how I carry myself when dealing with other women in hip-hop. Every woman in the music industry has my support.»
«Nell'hip-hop, nessuno sosterrà noi donne quanto noi stesse. Questo è ciò che penso quando mi rapporto con altre donne nell'hip-hop. Ogni donna nell'industria ha il mio sostegno.»
Would you like to add something more?
Vorresti aggiungere qualcosa?
«Be on the lookout. If your eyes are closed, open them up because Maiya The Don is coming soon and she is coming very strong and hard.»
«State all'erta. Se avete gli occhi chiusi, apriteli perché Maiya The Don sta arrivando e vi travolgerà.»