Matteo Paolillo's new Come Te Tour calendar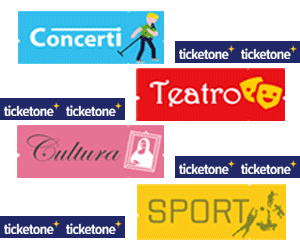 Announcing new first tour dates of Matthew Paulillo.
The launch will take place on November 29 in Milan Come to the tour From Matthew Paulillo which ends on December 21st in Naples.
For the author of some of the most famous songs from the TV series sea ​​out (remember O Mar For Platinum certified e Origami at sunrise double platinum) new dates are added in Padua, Venaria Reale and Bologma, while in Naples the stage changes from the Casa della Musica to the Palapartenope.
The live lineup will consist of songs from the new album Come Te (ADA Music Italy / Warner Music Italy), a project that includes 11 tracks that address issues close to the heart of the artist: the importance of love, the sense of community, the strength of not being afraid to show vulnerability. The album also includes the performances of Gelo and Clementino.
This is the tracklist of "COME TE": INTRO – ART; ORIGAMI IN THE MORNING – MATTEO & LOLLOFLOW; SET ME FREE; TONIGHT; VIPER; THE TIGER (feat. Gelo); comets; 'TO THE MOON; HURRICANE (feat. Clementino); ROAD (feat. PJ, Lolloflow); 'O MAR FOR – Deborah De Luca RMX.
Here are the dates organized by OTR Live:
Matteo Paolillo – Come Te Tour
November 29 – Alcatraz – Milan
December 2nd – Gran Teatro Geox – Padua
5 December – Teatro Concordia – Venaria Reale (TO)
December 7th – Tarragon – Bologna
16 December – Atlantic – Rome
21 December – Palapartenope – Naples
Matteo Paolillo – DIRECTOR OF THE TOUR
Do you know the lineup? Click here to let us know and see the release.
CLICK THE BANNER TO BUY TICKETS