Travis Barker ha scoperto che sarebbe diventato di nuovo padre durante un concerto dei Blink-182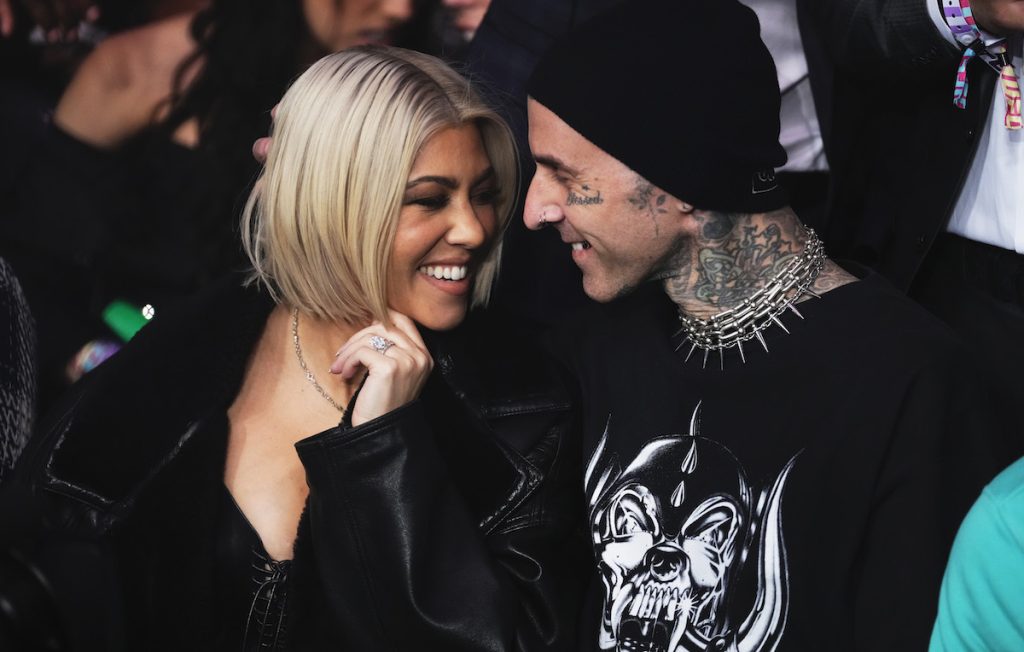 Essere un Blink-182 porta con sé una buona dose di follia, ne siam sicuri, ma essere partner di una Kardashian non facilita di certo le cose. Lo sa bene Travis Barker che durante una data del tour di reunion della band ha scoperto che sarebbe diventato padre per la quarta volta. La notizia, vista la premessa, non poteva certo essere annunciata in via intima e privata, assolutamente, in fondo Barker e la sua compagna Kourtney Kardashian vivono una relazione costantemente sotto la luce dei riflettori essendo entrambi nel reality show The Kardashians.
La dolce notizia è arrivata quindi con un cartellone tenuto in mano dalla stessa Kourtney – in prima fila al concerto – che recitava "Travis sono incinta". I Blink hanno quindi fermato lo show e sui maxischermi dello stadio è stato mostrato il messaggio nel delirio della folla. Travis è so sceso dal palco per baciare Kourtney. The video is published on social media from Stessa Kardashian. I due – come raccontato nel reality – stavano cercando in tutti i modi di avere un figlio assieme arrivando a provare la fertilizzazione in vitro senza ottenere i risultati sperati. Alla fine, però, ce l'hanno fatta.